Beginner Krav Maga Classes Enrolling Now!
Do you know what you'd do if someone physically assaulted you? Would you be able to protect yourself and crush your attacker, or would you face certain defeat and possibly risk losing your life?

When you're not prepared, you can't expect anything but the worst. But there's a great solution—it's called Krav Maga, and it's the self-defense system of choice for law enforcement agencies and military branches around the globe. And there's one reason why...because it works!
Click Here For Trial Offer!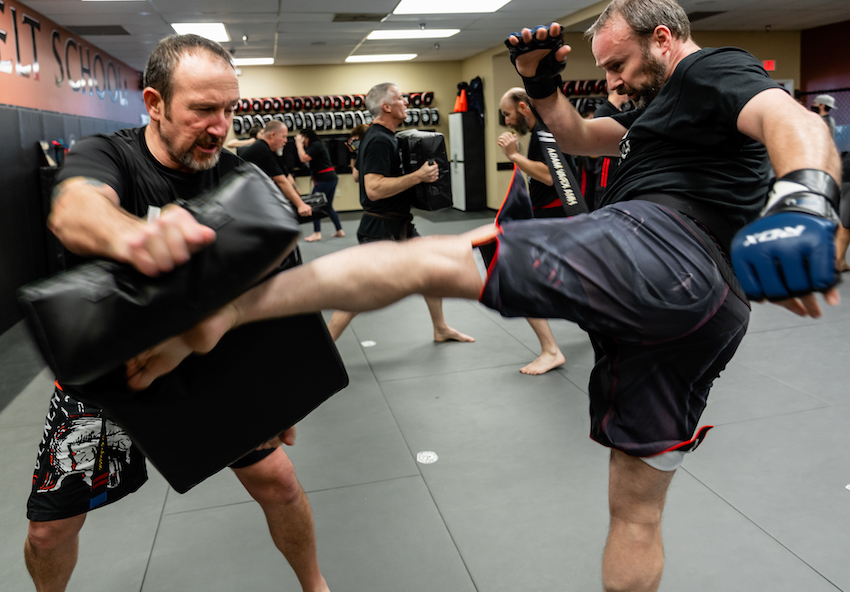 MILITARY-GRADE SELF-DEFENSE TRAINING FOR NASHVILLE, HENDERSONVILLE, AND GALLATIN
Hendersonville Martial Arts is the premier Krav Maga school in the area. When you take our Krav Maga classes, you'll learn the how to take control of any fight and turn the tables on your attacker with rapid-fire punches, lightning-swift lunges and powerful kicks!
Developed for the Israeli Army to give their troops a huge advantage, Krav Maga is battlefield-proven self-defense! Hebrew for "contact combat", Krav Maga will give you the self-defense skills needed to crush even the most ruthless, armed aggressors! The Krav Maga classes at Hendersonville Martial Arts guarantee you a level of personal safety and protection that no other martial arts system can match. Here's just a glimpse of what you'll learn at our classes:
How to exploit your opponent's weaknesses and use them to your advantage
How to predict your attacker's moves and respond with fight-ending counter attacks
How to deliver surprise moves to startle your attacker and gain the upper hand
How to escape life-threatening chokeholds and walk away unscathed
When you enroll in Krav Maga classes at Hendersonville Martial Arts, you'll learn at the hands of the very best black belt instructors in the area who'll show you all the classic Krav Maga moves in record time, giving you a huge advantage in any altercation.
As we show you quick and easy-to-learn self-defense and attack techniques, you'll develop razor-sharp reflexes and lightning fast speed! All the while, you'll be building rock-solid muscle for an awesome body!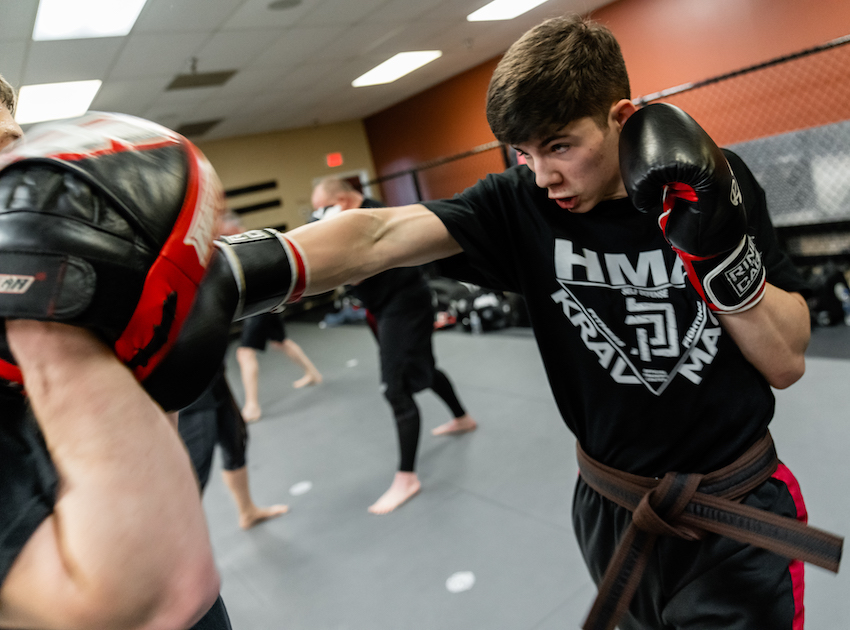 WHEN IT COMES DOWN TO LIFE OR DEATH, DEFEAT IS NOT AN OPTION!
Are you ready to change something as valuable as your life? Or are you ready to learn the best self-defense system in the world through the Krav Maga classes at Hendersonville Martial Arts?
With new classes enrolling this month, now is a great time to jump at the chance to learn Krav Maga. We're dedicating to serving the communities of Nashville, Hendersonville, Gallatin, and beyond with high-quality training. And right now, for a limited time, we're making it easier than ever for you to get started. That's because we've put together an amazing offer for new students who enroll this month. To find out more, just complete the short contact form on this page. When you do, we'll give you all the details and provide you with everything you need to take advantage of this opportunity to discover Krav Maga at Hendersonville Martial Arts!
Click Here For Trial Offer!